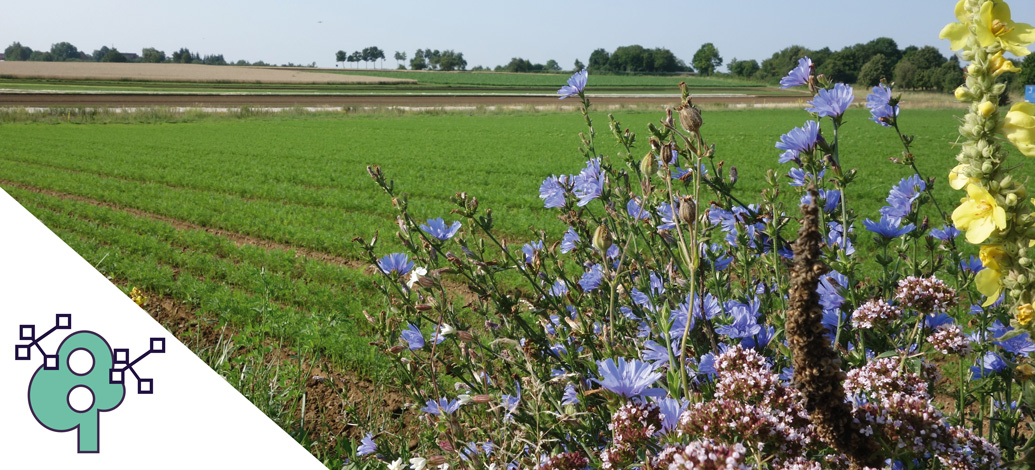 Global | regional | local
Factors influencing biodiversity in Baden-Württemberg
higher average temperatures
earlier start of vegetation & longer growing season
nutrient and pollutant loading
Occurrence of invasive species
Land use change
Overuse of natural resources
Climate change & Stuttgart
Preserving biological diversity is one of the greatest challenges of our time. Currently, a dramatic extinction of species can also be observed in Baden-Württemberg. About a quarter of all animal and plant species studied are threatened with extinction. In the next few decades, one million species of the world's eight million animal and plant species could simply disappear. The loss of biodiversity threatens the livelihoods of us all.
(source: Biodiversity: Ministry for the Environment, Climate and Energy Management Baden-Württemberg)
Insect mortality as an indication of climate change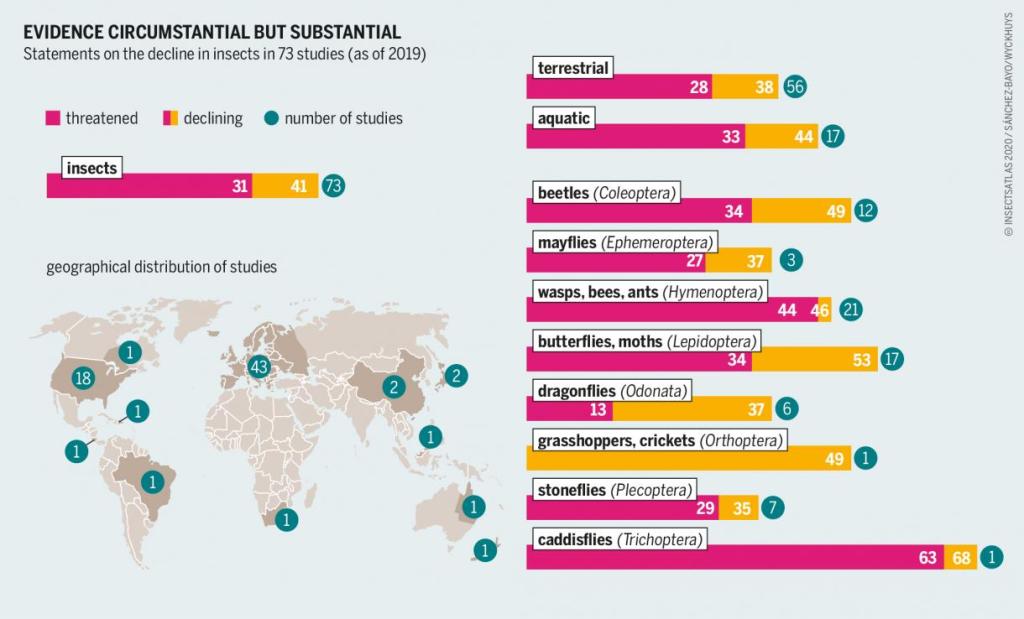 (image source: Bartz/Stockmar, https://www.boell.de/de/insektensterben?dimension1=ds_insect_atlas, License: CC-BY 4.0)
Monitoring as a solution
What does monitoring mean?
Long-term coverage of diversity within and among species, as well as diversity of habitats interacting as communities of plants, animals, and microorganisms, and their non-living environment.
Examples of parameters to be surveyed: occurrence of invasive species, insect populations, distribution of breeding birds, etc.
(source: Biodiversity monitoring: North Rhine-Westphalia State Office for Nature, Environment and Consumer Protection)
Benefits and opportunities:
Showing long-term correlations and changes
Enables forecasts
→ Timely response to extreme events
→ Development of new adaptation strategies, early warning systems, etc.
Wanted: Citizens
Committed Climate Detectives & Citizen Advisory Board >> Get Involved
Participatory role of climate detectives - biodiversity monitoring using apps
social network, based on the concept of mapping and sharing observations of global biodiversity
Observations can be made using photos or sound recordings
Identification of plants and animals in the environment using the app recommendations
Recording of data and making it available to other users
Providing public access to the data by posting it on the iNaturalist website
Use of the iNaturalist app (detailed in the guide)
Take a photo or audio recording of the plant or animal and upload it.
Identify plant or animal based on suggestions.
Add further information about location etc.
Submit data.
The ParKli project on iNaturalist
Join the ParKli project on iNaturalist to collect observations in the Stuttgart area as a team and to bundle them better.
Go to the following link >> https://www.inaturalist.org/projects/parkli, log in with your access data and join the project.
Why do we want to collect data in ParKli using the app?
We need a good database on the current state of our local environment.
Together with you, we would like to go on a search for clues and use the iNaturalist app to collect data on the state of local biodiversity.  
This data basis should make it possible to jointly develop and actively implement local measures for adaptation to climate impacts.